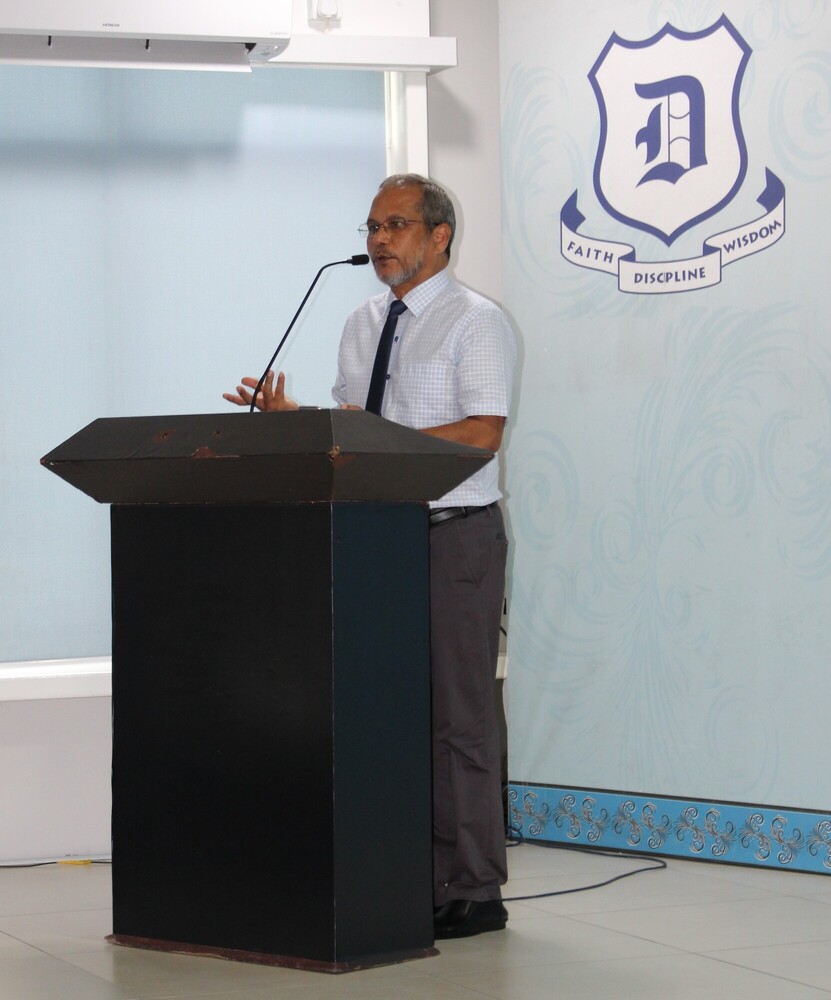 Education comprises of not only imparting knowledge but instilling values and skills as well in our learners. Dharumavantha School has a philosophy and a vision to cater for these three domains. The school ensures that each student gears to be morally upright academically sound, socially bound and responsible citizen of this country.
The school is very resourceful with a strong team of professionals who are very dedicated to achieving the objectives of the school. I call upon all our staff to remain committed as ever.
I strongly believe that a schools mission will only be accomplished fully with the cooperation and assistance from its parents. I must admit Dharumavantha School is exemplary in this regard. Whenever, we called upon our parents they were there to assist the school. Hence I wish to call upon all our parents to remain dedicated in this joint venture so as to help our students grow into well rounded persons.
I urge all our students to work hard, achieve and excel. Let us all take pride in your success.
Thank you.